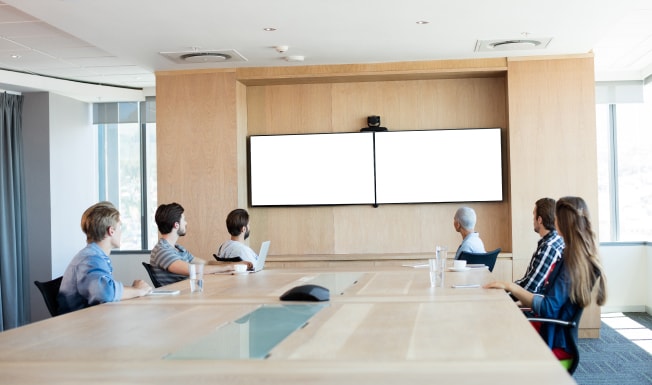 Conference, Meeting & Board Rooms
In an automated boardroom or conference room, lower a screen, dim the lights, connect to an office from another continent, turn on a projector or display your presentation in one touch. Eliminate all the technical headaches and get down to business.
Time Savings & Convenience: Modify the backlighting, select which PC to display on the projector, bring up the volume to the perfect level, all with one touch, reducing calls to your IT department for assistance.
Flexibility of Control: Choose to manage the system from an elegant touch screen or an app on your tablet or smart phone.
Reliability: Office solutions are useless if it doesn't work when you need it to. Designing and delivering rock solid systems is what we do.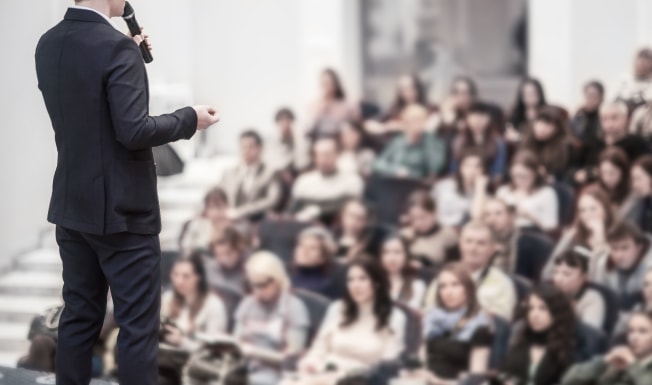 Training Centers
Times are changing and the technology we use within a training room or training venue should as well. Selecting the right technologies can create a more effective and collaborative learning environment. Our team of engineers and advisor can help guide you through the process of selecting the right options for your audience.
Room Control: Giving the instructor complete control of the room through a simple interface can create a more engaging environment and more time on topic. Easy one touch control of lights, shades, and temperature simplifies the experience.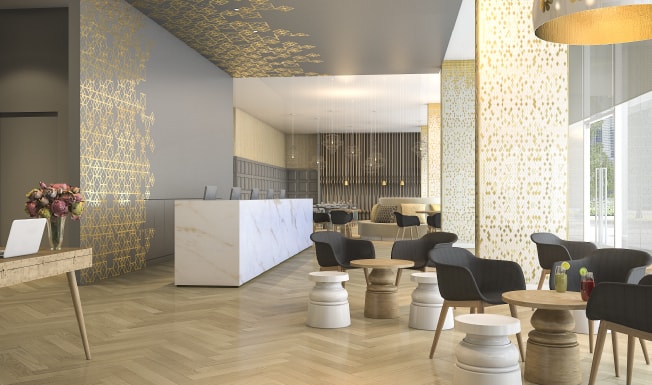 Hospitality
Integrated technology enhances guest experience and is simply smart hospitality business. Set ambiance in common areas with easy control of lights, shades, music, video and HVAC.
Hotel Common Space: Through simple automated controls staff can easily and intuitively adjust conference rooms and ball rooms for meetings or presentations.
Restaurant/Bar: Elevate the ambiance and create a memorable experience for your customers. With one touch control, easily deliver entertainment on TVs on different channels and music from multiple sources. Adjust house lights effortlessly with a single press of a button for lunch or dinner. At closing, power everything down, lock the doors and arm the security system right from the touch panel or mobile device.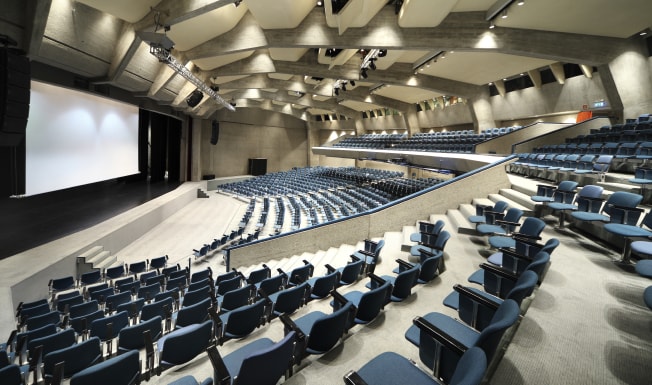 Auditoriums
Every performance or activity requires a specific plan for the auditorium. We will work together to assess the needs and intended use of the auditorium to create the right technology solution.
Lighting: Simplified lighting control and effects using the latest technology.
Sound System: Professional audio solutions and sound system equipment to match your needs.
Video & Presentations: Top quality video projection and screens are important for presentations and media.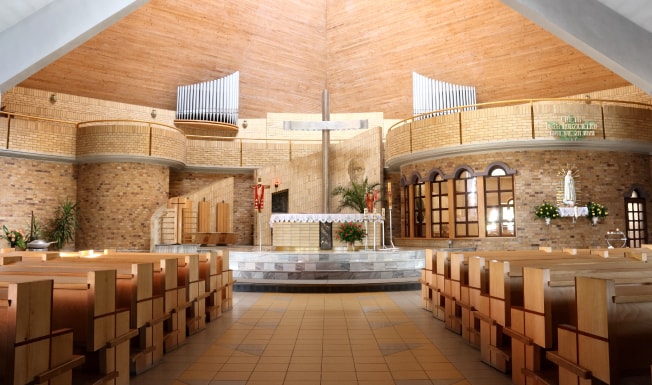 Houses of Worship
One size does not fit all! Creating an immersive experience requires coordination of countless details. Our goal is to blend these endless variables to create a solution focused on your space, your purpose, and your message.
Audio – Video – Lighting – Acoustics – Digital Signage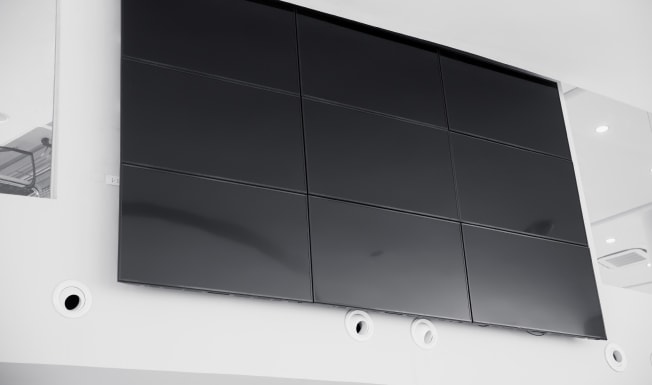 Video Walls
Stunning video walls can make a significant impact to your space. The ability to deliver seamless images, scalability to any size or shape, and excellent video characteristics make a video wall look great from any angle and in any application. Because of their versatility, video walls can be used in virtually any use case.
Bar/Restaurant – Retail Space – Home Cinema – Education – Control Rooms – Museums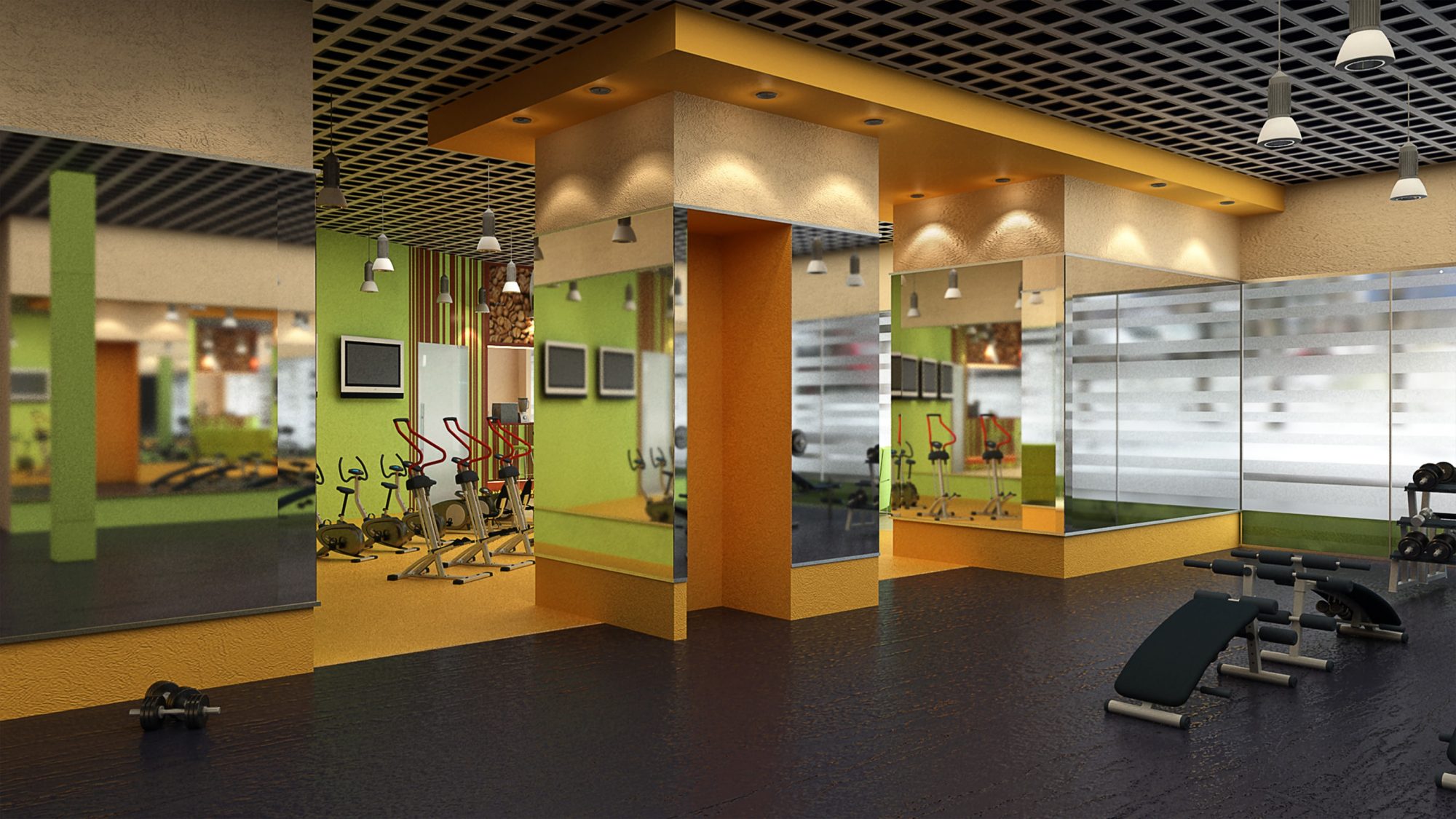 Athletic Facilities
Todays athletic facilities demand highly integrated audio/video systems. Whether its a high school gymnasium, sports complex, or athletic club team can manage the design process, installation, and ongoing service needs.
Sound Systems – Video Distribution – Digital Signage – PA Systems – AV Control Systems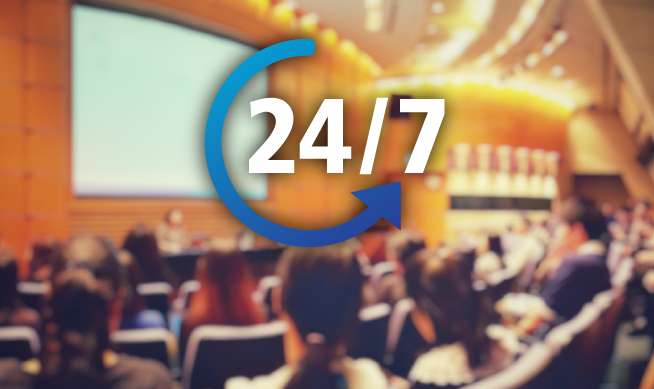 Smart Care Services
Our team of professional service technicians are "At Your Service". We believe in a service experience that puts you first!
Rapid Response – Get a response from the tech support team in as little as 10 minutes.
24/7 Access – Reach a service technician at anytime to begin remote troubleshooting.
Evenings & Weekends – We will come onsite nights and weekends to quickly resolve the issue.
System Monitoring – We are able to proactively monitor the health of your system.